Home to Rebecca, her husband, two small children and a dog, the family began the renovation's two-year planning process after returning from living interstate. "By the time the back of the home was demolished it was nearly falling apart. We wanted the renovation to let light and greenery in and to accommodate the family as our children grow up," says Rebecca, who dreamed of a contemporary, open plan layout.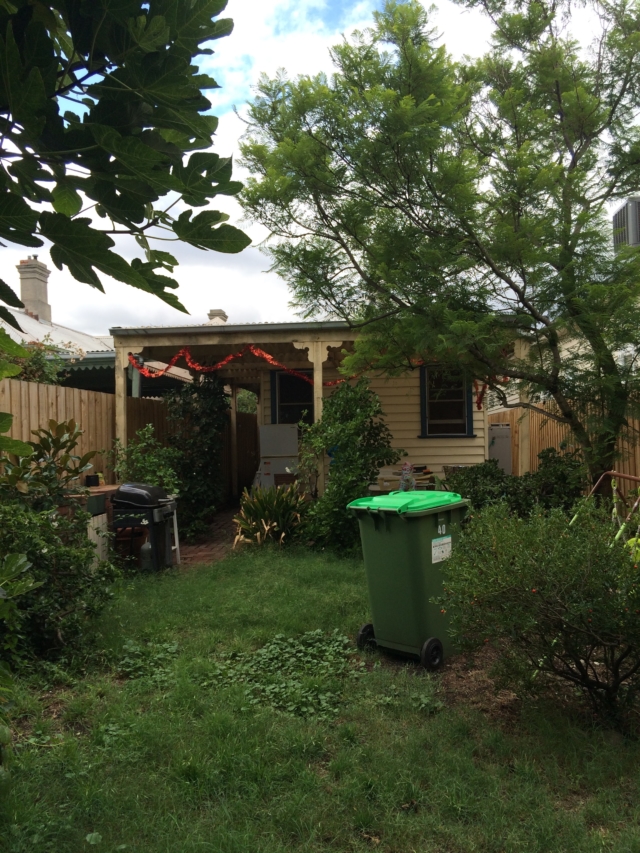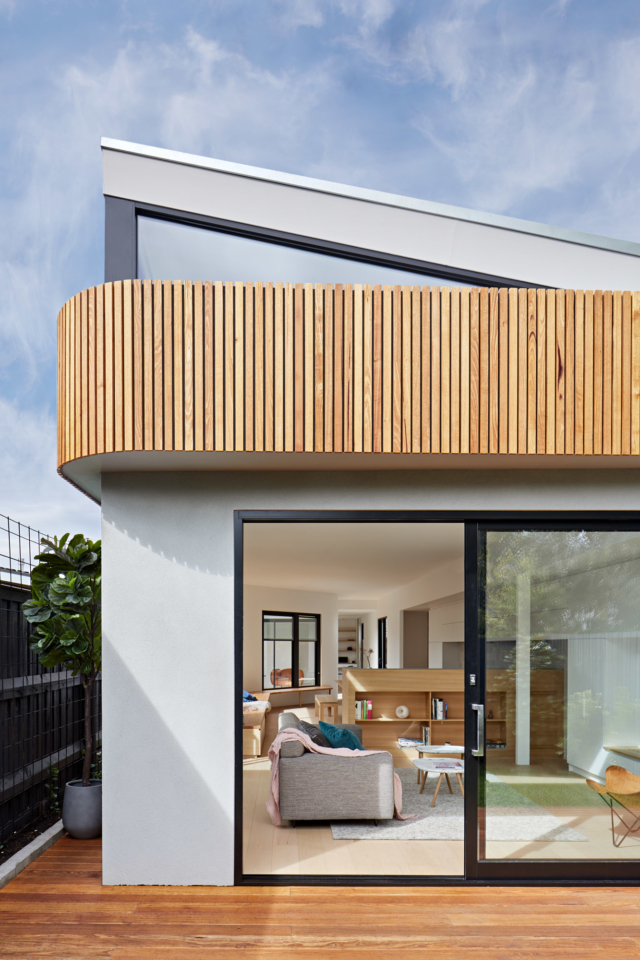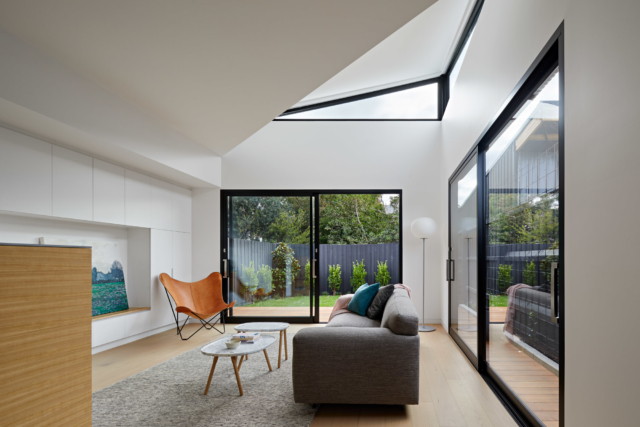 Key to letting the light in is the ample glazing on the northern side of the home – a feature that also allows you to see from one end of the residence to the other. "I love that I can stand in the kitchen and pretty much see the kids at all times due to the angles and the number of windows in the home," says Rebecca. It wasn't always that way. Architect Rod Allan of ROAM Architects explains: "The site is six metres wide and 50 metres long with a party wall to the long north boundary. As a result, the house had almost no direct sunlight and no real connection between the interior and exterior spaces."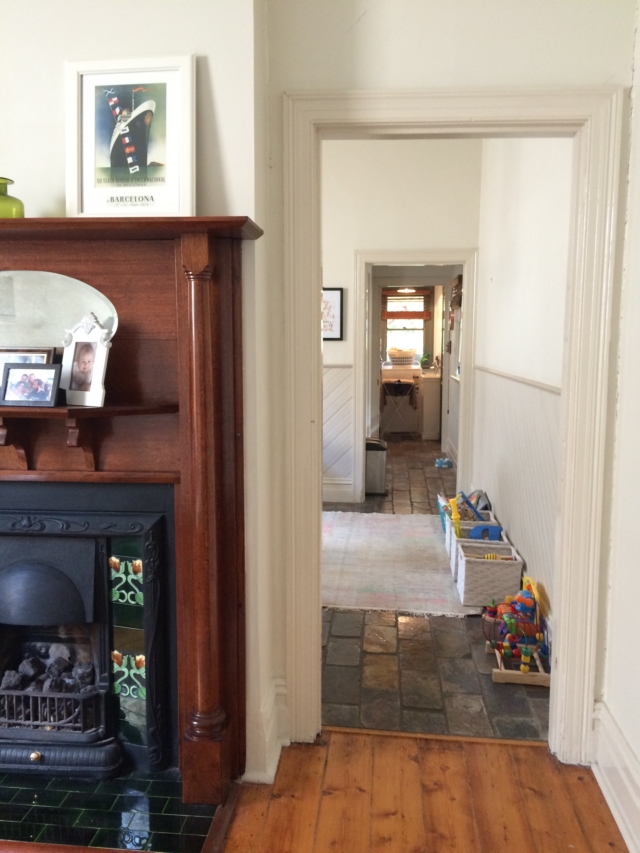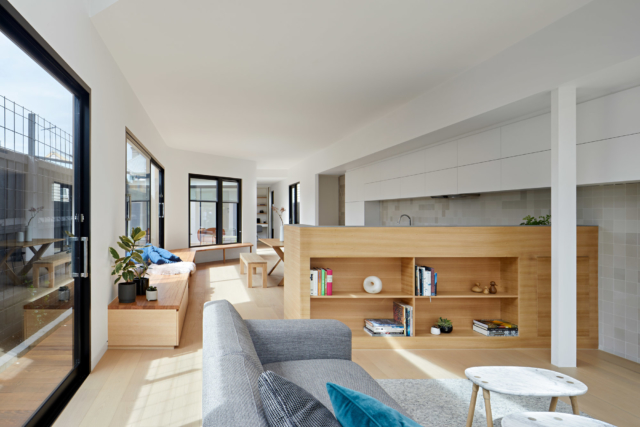 The home's new-found light is also in large part due to its central courtyard. "We were very keen to create a courtyard in the centre of the long plan which could allow light into the middle of the house. Large two-way sliding doors allow direct access to the courtyard from the second living/play space on one side with a window seat on the opposite side in the kitchen/dining space. By placing a glazed panel at the end of the corridor between the corridor and second living, there are views of the courtyard all the way to the front door," says Rod.